About StepUp's Employment Program
StepUp Durham offers FREE employment readiness training, personalized job coaching, employer referrals, and supportive services to job seekers, including those with barriers like a criminal background or gaps in work history. Job seekers enter StepUp through a 28-hour workshop that teaches the skills needed to find and sustain employment. The relationship is 50/50. StepUp uses its resources to connect job seekers to employers who trust StepUp, while participants execute the skills they have learned to further their own independent job search.
· Ages 18 and over
· No pending charges
· Possession of or the ability to obtain a Social Security Card
· 90 days clean and sober (drug testing performed randomly)
· 90 days removed from domestic violence
· Not listed on the sex offender registry (our classes meet near daycare facilities)
WHY THESE CRITERIA?
StepUp Durham offers training and support to job seekers and screening and referral services to local employers. Many of the criteria listed above (e.g., the ability to pass a pre-employment drug screen, possession of a valid Social Security Card) are in place because businesses require them as a condition of employment . Other criteria, such as the 90-day removal from domestic violence, are in place because we want to ensure that individuals are safe and supported before they begin the StepUp process. The criteria regarding pending charges excludes minor traffic violations or cases that may be resolved quickly. If ongoing court dates would require an individual to miss work regularly, we ask that they resolve any pending legal matters before beginning StepUp.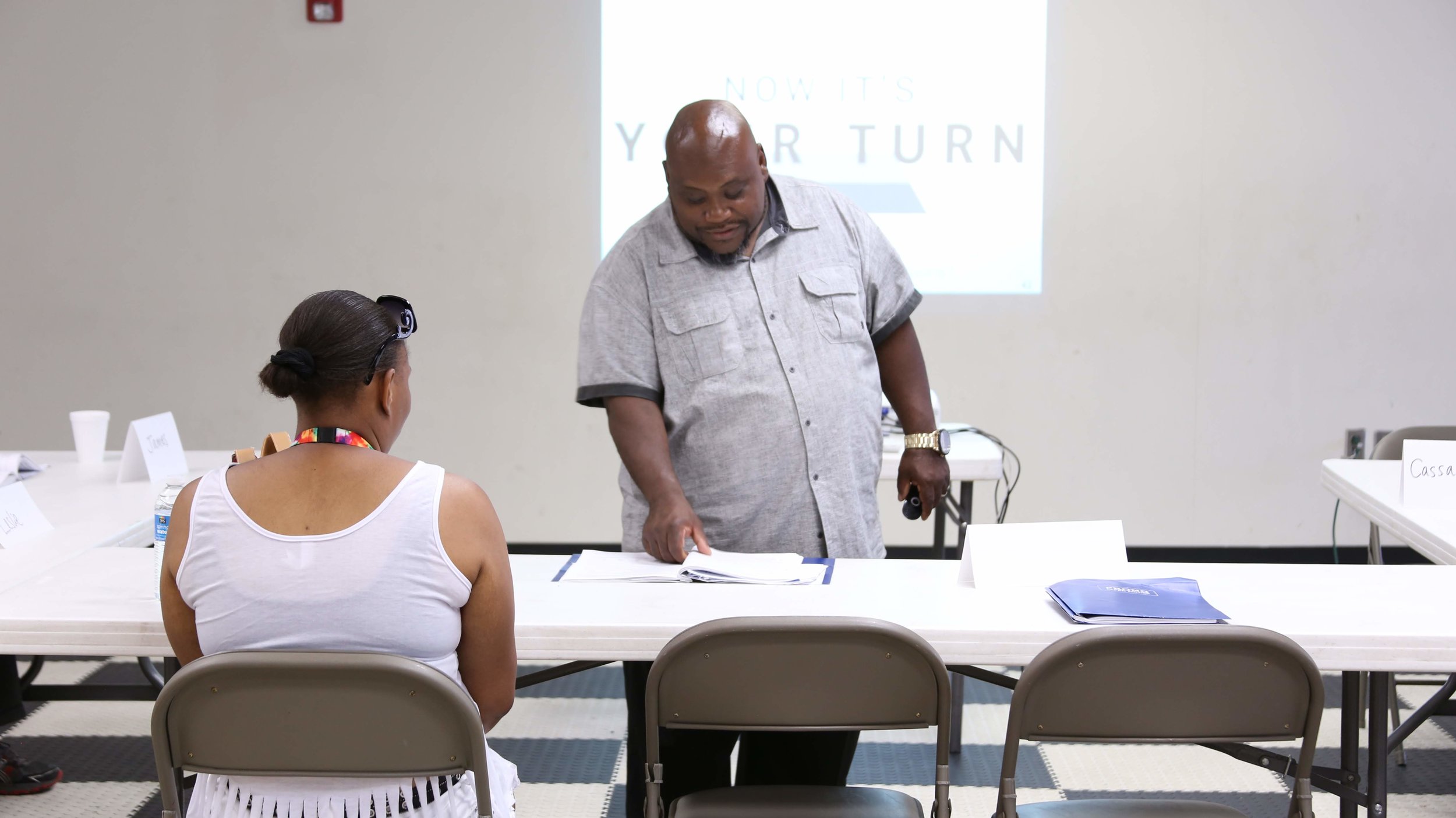 · Perfect attendance for four-day workshop. Total time commitment: Tuesday - Friday, 8:30 AM - 4:00 PM.
· Thorough and timely completion of daily homework (staff assistance available)
· Demonstrate consistent honesty, reliability, and teachability through 28-hour workshop
Registration
If you are interested in registering for our next Job Skills Workshop, please fill out this form or contact the StepUp Durham office directly at 919-973-0890.